Civilization II: Test Of Times
This is the old Civilization II, old but still amazing entertaining.
Civilization II stands as one of the most amazing works of gaming art ever conceived, and even 7 years after it debuted, the game has a fanbase that rivals that of Starcraft and Empire Earth.
What Civilization offers that no other strategy game provides is a feeling of complete freedom.
Waging war isn't necessary, and in some cases the entire game can be completed without ever waging war on another civilization.
Diplomacy doesn't have to be an important issue, either.
The game gives the player the ability to decide whether he or she will conquer the world economically, politically, socially, or militarily.
Civilization II: Test of Time expands the original Civilization II by adding some very impressive extras, not the least of which is the ability to colonize Alpha Centauri, which nearly doubles the length of a standard Civilization II game.
Test of Time's initial strengths are apparent the moment the game is installed. Both the graphics and music received massive overhauls, and more or less make the game a different experience. The units have been redesigned, balancing the strange weaknesses of certain units, most notably the Marines, to more accurately reflect the units they represent.
Probably the most significant changes between Civilization II and Test of Time are the additions of the Lalande Universe and Midgard (fantasy) areas.
The additions are most definitely not a ripoff of the main Civilization II world.
The two alternate scenarios are, almost, completely different games with completely different strategies. For example, the Lalande Universe starts the player either on a planet or a space station, and over time the player can develop technologies which let their civilization travel to and colonize other planets.
On different planets, different creatures flourish. Some technologies can only be discovered by defeating a particular alien race or destroying an ''ultra creature''.
The Midgard game plays more like Warcraft.
Each race has totally unique units.
The Buteo (wingmen) have wings and can fly to the clouds but are very weak.
The Humans have moderately strong units and generally get along with other races.
In the Midgard scenario, the planet is divided into multiple sections.
The underworld, undersea, land, and sky are connected by transport locations. Some civilizations do better than others in particular locations.
Screenshots: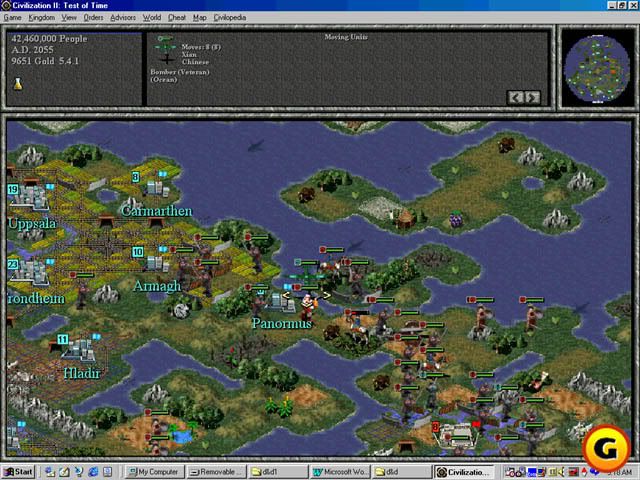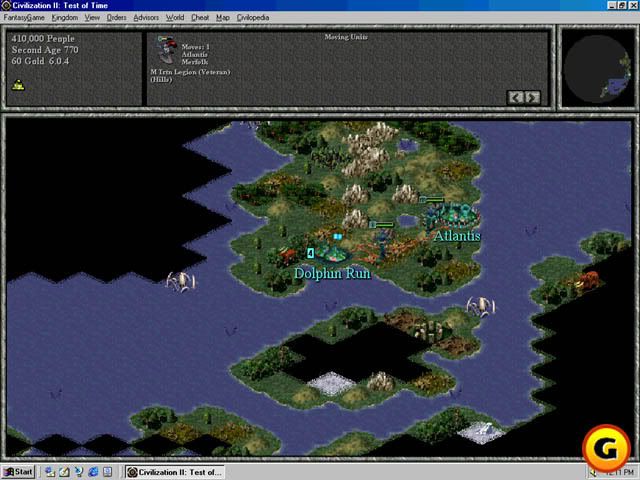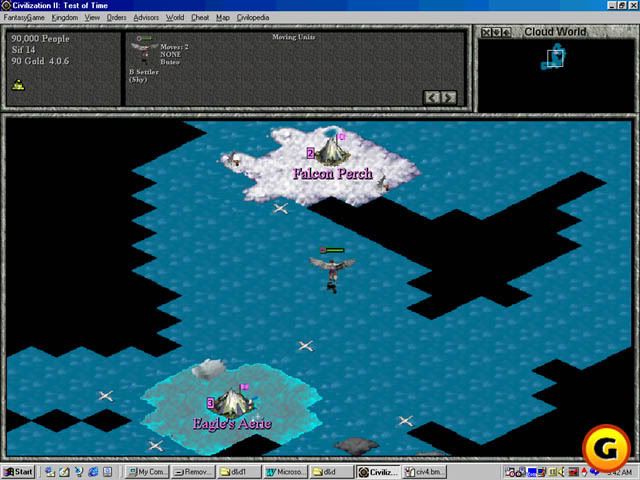 If you have any problem with my uploads just reply and I will help. Don't send me PM 'cause I won't receive a notification like with a "reply" and it may take long time for me to answer.

Please remember that my RAR file has 1% recovery record and you can use WinRAR "repair" option in case they return CRC error or if they are physically damaged.

if you receive errors while extracting or password is not recognized you might be using an old version of WinRar or WinZip.
You will need WinRar pre-hacked with modified md5 harsh and Winzip VERSION 10 OR ABOVE, registered or patched, not in shareware mode
this is done because lately Rapidshare is erasing files and ban their md5 harsh so they can't be re-uploaded, it's not pleasant to download the new winrar and winzip but it's the only way to protect the files.